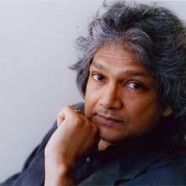 Feb

28
Tags
Related Posts
Share This
ROMESH GUNESEKERA ON ISLAND LIFE
Copy: The National 27/02/12, Metro 19/02/12
>> Having been to Mauritius recently, I was fascinated to see how the Booker-nominated Sri Lankan author Romesh Gunesekera would approach a novel set on the island. His lasting impression was similar to my own – it's a fascinating melting pot of cultures. And yet, incredibly, there's no indigenous population wronged by colonialism here: before the first Dutch settlers discovered Mauritius, it had never been touched by human hand.
Which is not by any means to suggest that all the wrongs of colonialism weren't played out here anyway; Gunesekera's book, Prisoner Of Paradise, is set in the 1820s on an island riven by  slavery and inequality, and dependent on convict labour from India and Sri Lanka. Young Englishwoman Lucy Gladwell arrives on the island wide-eyed yet baffled by the restrictions and rules of society in her uncle's plantation house. And as she gets to know Don Lambodar, a young, attractive translator from Ceylon, she also begins to understand the real Mauritius.
I also reviewed the book for Metro – see below. For all Gunesekera's impressive ambition, he doesn't quite pull the social history and the drama together in the way that the very best period writing manages. Still, he is wonderfully descriptive, and as someone who has witnessed the swaying sugar cane fields first hand, he took me right back.
The Prisoner Of Paradise by Romesh Gunesekera
Bloomsbury, £16.99
We're well used to novels which explore the devastating effects of the slave trade. But the success of Toni Morrison and Andrea Levy's work means the tendency is to look towards the Americas – which makes the focus of Booker-nominated's Romesh Gunesekera's fifth book all the more interesting. A trip to Mauritius prompted the Sri Lankan to look beyond honeymooning couples on pristine beaches and find a troubled history of injustice, inequality, convict labour and Indian slavery. This is the background to Prisoner Of Paradise – it's 1825 and abolition is on the way – but the intrigue in the novel comes from a teenage Englishwoman in a plantation house and her slow-burn romance with a Ceylonese interpreter.
Combining such social history with the narrative of the girl's desires is a tricky balancing act which Gunesekera doesn't always pull off, and rather surprisingly, it develops into a classic Thomas Hardy plot rather than a book which says much new about slavery, racism or colonialism. But Gunesekera is a beautiful writer, wonderfully atmospheric and remarkably adept at conjuring a sense of place. And it's definitely, in his eyes, not a paradise.
Click here to read the full interview with Romesh Gunesekera in The National