Welcome to Bibliovelo, the section of my website where I review the latest cycling literature.
After writing about cycling books for The Observer, Metro and The National for years, I know that there's a whole host of great writing out there, but there are far more books I get sent that never get the traction they deserve. A bit like doing the Koppenberg in a head wind.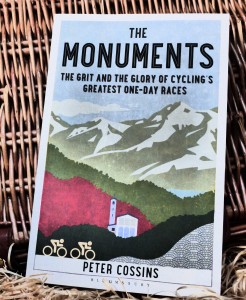 I'm going to review new publications, but there are also some fascinating paperbacks in 2016 which I'll be reading too. And if you're a reader or a publisher who wants to suggest a title, do let me know.
My Hour by Bradley Wiggins
The Racer by David Millar
Climbs And Punishment by Felix Lowe
Hinault by Ruben Van Gucht
The Breakaway by Nicole Cooke
Monuments by Peter Cossins
Faster by Michael Hutchinson
Archive: Land Of Second Chances by Tim Lewis