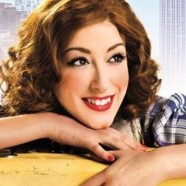 Feb

29
Tags
Related Posts
Share This
A WONDERFUL TOWN FOR COLLABORATION
>> What pushed the Halle Orchestra, The Lowry and The Royal Exchange – three of Greater Manchester's best arts organisations – together for the forthcoming production of Leonard Bernstein's Wonderful Town? In this piece I wrote for Creative Times, the answers from the participating companies were surprisingly varied and 'off message'.
Some believe working together was out of necessity as arts cuts began to bite. Some – including the director of the production – think it was a purely creative urge to come up with something as big and bold as possible. The Lowry, where Wonderful Town is to be staged before going out on tour, are more pragmatic: for them, collaborating with other venues, companies and institutions has always been a fact of their business, well before the current government came anywhere near power.
They're all credible arguments. I'd also add in the more subtle effect of Manchester International Festival here. Say what you like about the programme, it has got arts organisations working together and thinking differently – in a way that perhaps they may not have done in the past.
But what was most interesting was the revelation that without the subsequent Wonderful Town UK tour, the production would have never got past the stage of the Halle's Mark Elder and Royal Exchange's Braham Murray thinking it was a nice idea. No matter how many tickets you sell, it seems, it won't be enough to cover costs if it doesn't get seen around the country. Which is why thinking big is, perhaps, the only way to succeed.
Click here for the full story on Wonderful Town in Creative Times