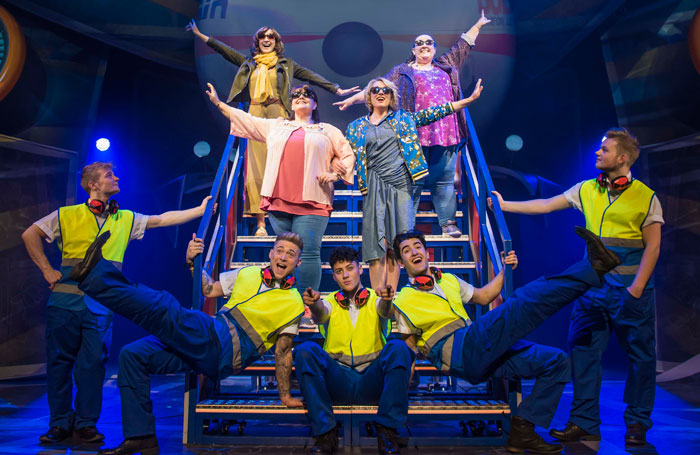 Metro, September 2017
From the moment the safety curtain emblazoned with Ceefax pages rises to the shiny sound of the 1990s Top Of The Pops theme tune, it's clear which Take That No.1 best fits Tim Firth's hugely enjoyable new musical featuring their music.
Never Forget perfectly encapsulates the nostalgic, yearning and at times emotional tone of The Band. Five disparate teenagers come together through a shared love of a boy band in the 1990s, and after a life-changing night at one of their concerts, go their separate ways. It takes one of their number, Rachel (played with real heart by Rachel Lumberg) to win a competition to see the reformed act in Prague to bring everyone back together 25 years on, with all the fortysomething soul-searching, reminiscences and hilarity that ensues.
Take That's music soundtracks their lives – although Barlow and co are never referred to by name – and the winners of BBC's Let It Shine, Five to Five, sing their songs as flight attendants, Prague statues, cleaners, and a (rather brilliant) live band as the drama plays out. It's a device that works really well – it never feels like the plot is being shoehorned into the lyrics a la Mamma Mia. Rather, the overwhelming feeling is of pop's music's unique power to soundtrack lives and jog memories.
Yes, there are a few moments of pantomime, but they are hugely outweighed by the genuine pathos in believable, relatable characters growing up and reflecting on life's choices, friendships and mistakes. They're not invincible, they're only people – and great fun, too.