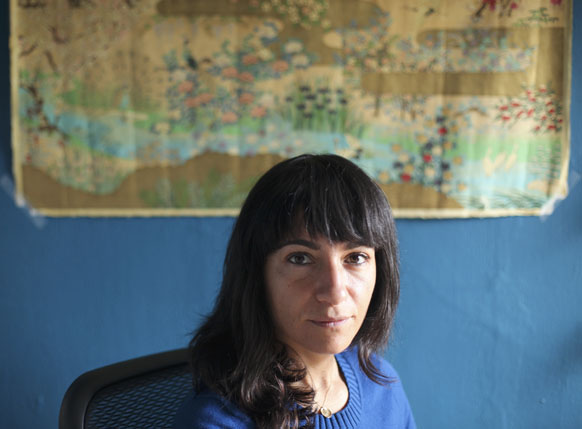 In the aftermath of ISIL-inspired attacks, there are stories we hear far too often. Of young people growing up in the West becoming increasingly alienated, only finding a sense of their identity in radicalisation. Now that premise is the alarming backdrop to Iranian-American author Laleh Khadivi's latest novel, the story of a typical American teenager eventually seduced by the dream of a Muslim caliphate.
Initially, at least, the story of Rez Courdee is classic coming of age stuff. He kicks against his conservative immigrant parents. Looking for acceptance, he goes slightly off the rails as school comes to an end. But he's a good guy at heart. Which is why what happens next is so sad. There isn't a specific moment which turns Courdee towards fundamentalism – in fact, he's largely dismissive of his increasingly pious friends. But Khadivi's main argument is essentially that terrorist action in the West – in A Good Country's case, the Boston bombings of 2013 – breeds something more lasting than headlines: it creates intolerance and prejudice.
In the end, Courdee can't handle the constant suspicion and lies. He finds a kind of kinship in people who feel the same way as him, some of whom twist that sentiment towards darker territory.
This is the third in Khadivi's loose trilogy following one immigrant family, and she clearly knows what she's writing about. But while the journey to jihad might start as innocuously as Courdee's, in the wake of the Manchester attacks, it does make for uneasy reading; it would be all too straightforward for the unsympathetic to read A Good Country as a warning that radicalisation is lurking beneath the surface in all Muslims. Yet there is a sympathy for Courdee – like any other teenager, he's battling for meaning. It's just that the life choices he's forced to make can't give him the good ending he deserves.
Perhaps it would have been easier for Khadivi to write that ending. The fact she doesn't is brave, but in these heightened times, it also feels irresponsible: A Good Country is a powerful and readable book, but it assumes its readers will empathise. Sadly, they may not.