It was the painting that everyone kept returning to. Whitney Khan's image of a young girl breaking through the placid surface of a swimming pool into the fresh air may not have won the recent Saatchi Gallery/Deutsche Bank Art Prize for Schools, but the hyper-real technique displayed by the 17-year-old Dubai student was quite staggering.
"I'm told that a lot of people would gather around it at the Saatchi Gallery in London," she says. "They'd stand close to inspect the detail, and then find themselves looking at the painting again from a distance."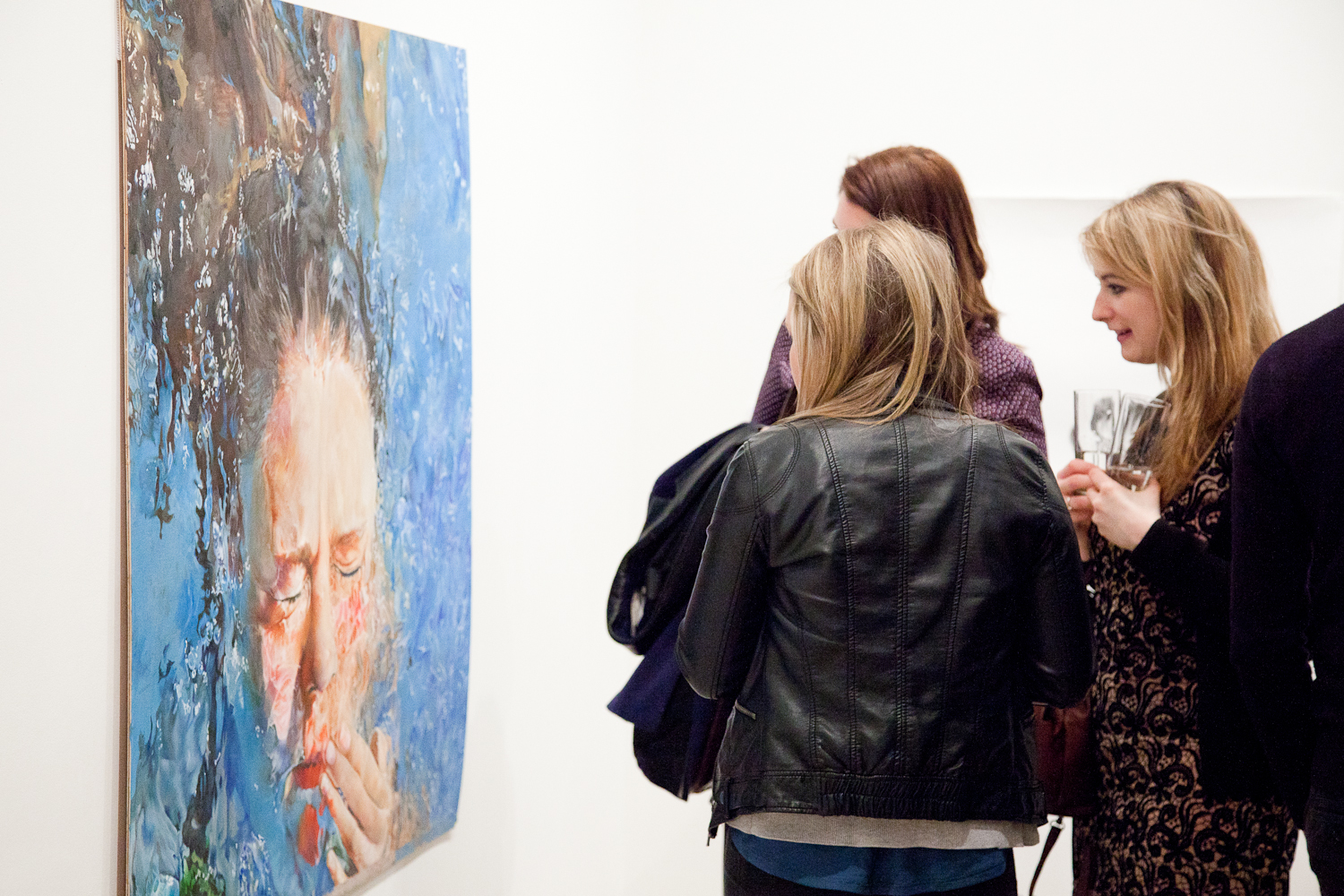 Khan sounds proud – as well she might. Being shortlisted for "Isobel" (the young girl in the painting is actually her sister) was achievement enough: there were an incredible 16,000 entries from schools across the world. And as one of the judges – writer and illustrator Laura Dockrill – said: "The standard and quality of work entered was absolutely remarkable."
Dockrill made a more important point, however. She praised the competition's capability to boost the confidence of young people perhaps unsure whether their budding artistic ability is worth persevering with. "By recognising their talent and taking their work seriously, this competition is making dreams come true," she said.
Certainly, the benefits of an artistic education – in which skills such as spontaneity, creativity, dedication and perception can be developed – are having an increasingly important role to play in schooling. No longer a fun sideshow to more traditional subjects, countries such as Japan and Sweden, for example, both stipulate that art must be in the core curriculum.
"If I'm being honest, I've always found school a little tricky," admits Khan, who is studying for her A-Levels at The English College in Dubai. "I would tell my teachers that I wished I didn't need to worry about money and a career because then I could just sit and paint," she laughs. "So it's been really nice to have this vote of confidence from Saatchi that what I'm producing is of a good standard. When I sit down in front of a blank board, or piece of paper, I now have a lot more belief in myself that I am capable of producing some good work. The hesitancy has gone."
Khan now also recognises that the long hours spent painting and refining her skills both at home with her supportive mother (who turned her bedroom into a mini-studio) and at school have actually given her confidence away from the easel.
"Perseverance, hard work, attention to detail… these are all life skills I've learned from art and transferred into all my other subjects. I've been able to push myself in ways I couldn't previously imagine," she says.
"And now I know for sure I want to take Fine Art at university," she adds. With work of the quality of Isobel, Khan is bound to make a splash.