It felt like a major moment in Indian art – and it could have repercussions for the Middle Eastern art scene, too. In December 2013, a painting by the late Vasudeo S Gaitonde set a new record for an Indian artist at auction. Gaitonde's lavish, untitled, abstract oil painting sold for US$3.8 million (Dh13.96m). In fact, Christie's first international auction in India raised $15.6m in total, nearly double the pre-sale estimates. The trick, of course, is to build some momentum on the back of such impressive figures and one Dubai gallery is well placed to do just that.
Malini Gulrajani, the owner of 1×1 Gallery, is preparing to take her artists' work to the India Art Fair in New Delhi. In a moment of rare serendipity, it comes just a month after the record-breaking auction. Gulrajani has been to every one of the previous five fairs and has seen some ups and downs in the market, so why does she do it?
"Because it just makes sense," she says. "I'm based in Dubai and I specialise in Indian art, so, because I don't have a presence in India, this is a great platform for me."
Sandy Angus, a shareholder in the fair, says the news from the auction was very encouraging.
"This is a good time for Indian contemporary art," he explains. "The ingenuity and creativity is fantastic and we have the cream of the Indian galleries exhibiting in Delhi. It will be a very strong fair."
As Gulrajani proves, however, it isn't just the best Indian galleries under the spotlight in Delhi this month. Even though there'll be work from luminaries from India's past (M F Husain) and present (Nikhil Chopra), the Middle Eastern influence – there are also galleries from Israel and Istanbul – extends to artists, too.
So although 1×1 Gallery started off serving Indians living in the UAE who were "great supporters" of Indian art, as the scene developed in Dubai, Gulrajani began including Middle Eastern artists in her shows.
When she goes to Delhi at the end of this month, there will be work from the Saudi conceptual artist and colonel Abdulnasser Gharem, the Emirati Mohammed Kazem (pictured below) and the Dubai-based Syrian Tammam Azzam (pictured top), alongside pieces from Indians such as Shibu Natesan and Mithu Sen.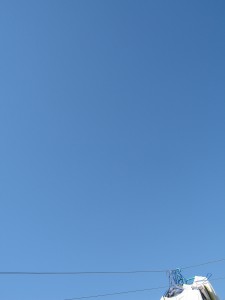 Gulrajani puts some of that diversity down to another successful commercial art fair: Art Dubai.
"It's the classic example of what an art fair can do," she says. "It creates so much awareness, people are introduced to collectors and galleries, they come to our shows, they buy work from us. As a result, we go the extra mile to make sure we put on a good show. And India Art Fair works like that for Delhi as well, which is why it can be important for Middle Eastern artists, in my view."
Angus agrees that new art fairs perform a really important role in stimulating the local art scene.
"The numbers of people who go to them is massive and though 95 per cent don't buy anything, they come with the hope that one day they will be able to. It's about setting up long-term interest and love of art."
So what should people look out for at the India Art Fair?
Angus – who grew up in India – is simply looking forward to seeing many new and exciting Indian and Pakistani artists. "All they need is galleries and fairs to show off their work," he says.
One would expect Gulrajani to be more partisan – and she is. "I want to catch people's attention, so one of the pieces I'm showing is Tammam Azzam's Freedom Graffiti," she says, referring to the digital art that involved superimposing Klimt's The Kiss onto a war-torn building in Damascus, which captured international headlines last year.
But will it sell? Is that even the point?
"Obviously I want to sell as much work as possible, but, to be honest, if you cover your costs, it's great," she says. "Success, for me, is representing myself as a gallery from the Middle East working with Indian and Middle Eastern artists – and if someone remembers that in the future, then that's all you can ask for."
• India Art Fair runs from January 30 to February 2 at the NSIC Exhibition Grounds, New Delhi. Visit www.indiaartfair.in for more details