So Chris Hughton has been appointed Norwich City manager – a decision which universally pleased its fans. He talked of moving the team forward, of a "project" (which made him sound pleasingly European) and admitted that he'd only been getting used to the idea for a couple of days. So, now he's got his feet under the table (at the Dunston Hall restaurant, probably), what does he need to work on in pre-season?
1. Sort out Grant Holt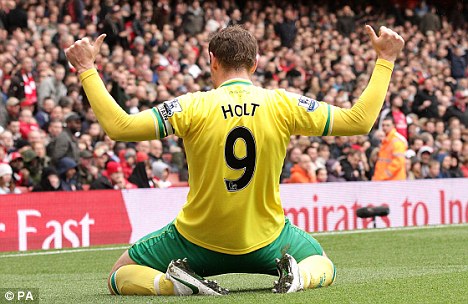 The obvious issue, and one both player, club and new manager would be wise to nail down sooner rather than later. It's a strange situation: Holt and his advisors couldn't have envisaged that the very public who have taken the striker to their hearts would be so ambivalent when he expressed a desire to leave. In fact, momentary shock was followed by widespread indignation that a 31 year-old felt so wronged by the lack of a three year contract. However, as Hughton said today, any manager would want Holt to stay, and it is perhaps key that Norwich have a new face who can ask their top scorer to buy into a whole new project. When the furore around Holt's transfer request was blowing up, Paul Lambert was hardly concentrating on making him stay – seeing as he probably knew he was off himself. But Hughton can make Holt feel loved again – and if Holt should return the favour, then maybe Norwich fans would forget the indiscretions of the past month.
2. Become more difficult to score against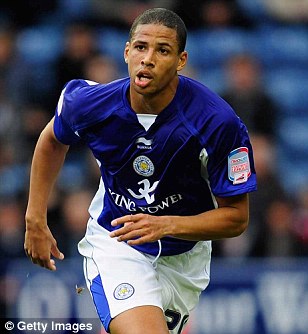 Norwich only kept three clean sheets in the Premier League last season. Too often, they gave away early goals – though with hindsight often that was down to Lambert fiddling with formations. All of which is fine when you're scoring for fun, but only the bottom three conceded more. So it's a brave manager who would gamble that Norwich would repeat the same trick again, particularly if Holt has left. Curtis Davies from Birmingham was mentioned as a target when Lambert was in charge, so that particular acquisition would seem more likely than before – but Norwich were more often undone by breakaway goals, where the emphasis was more on the team defending as a unit. For that reason I'd also expect a Cheick Tiote-style defensive midfielder – bought under Hughton's watch at Newcastle, although apparently the credit should go to chief scout Graham Carr for that.
3. Find a right back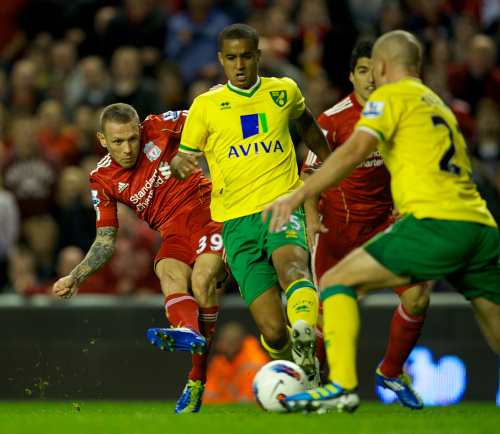 The most obvious shortcoming in the squad. Kyle Naughton was of course on loan from Tottenham, and while he did ok, he's not worth a third of Norwich's transfer budget. Too often (vs Blackburn and Arsenal particularly) he was exposed by players dropping inside, shooting for goal and scoring, to the extent where it was becoming a serious flaw in his technique. And for all his much-vaunted attacking prowess, he ended the season with just one assist and no goals. Meanwhile, Russell Martin enjoyed his stint at centre back so much he looked far more assured there than in his "natural position". Food for thought for Hughton… good job he was a full back, eh?
4. Inject some more pace and trickery in the side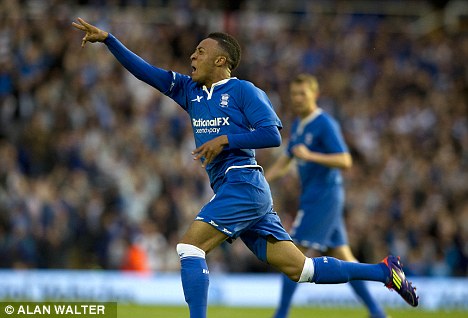 The last two games (the 3-3 draw against Arsenal and the 2-0 victory over Villa) papered over some of the cracks that were certainly appearing in the side. Maybe the players had mentally switched off, happy that they were going to pick up Premier League wages for another season, but against Blackburn, Wigan and Fulham, teams you would expect Norwich to compete with, they were far too one dimensional. Elliott Bennett grew into a fine Premier League player but when the going was tough, Norwich didn't really have someone who could pick the ball up, beat his man with either pace or skill and do the unexpected. Norwich's last three seasons have been about sheer hard work, but that only takes you so far once the excitement of playing in the Premier League has faded, it's November 2012 and there's only five points on the board. Perhaps Birmingham City's Nathan Redmond could be the key here.
5. Keep the Colney core happy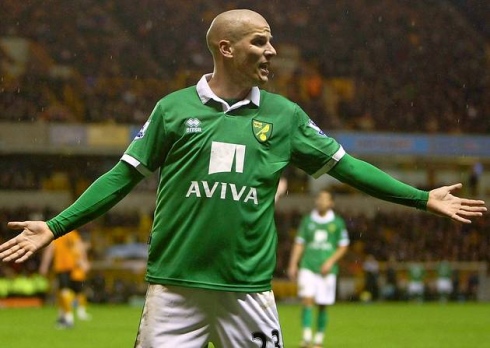 Part of the disappointment Norwich fans felt about the Lambert/Holt double whammy stemmed from the fact it signalled the end of a magical three years. There is now something of a step into the unknown, but still, much better that it's in the Premier League than anywhere else. And while Hughton will have his own ideas, it's key that the sense of togetherness and opportunity at Colney that has clearly been as important to the club as actual playing quality is maintained. Norwich are in the strange situation of making a managerial appointment where evolution rather than revolution is required – and who knows, a fresh face might actually effect that sooner than Lambert could have achieved. A source at Colney told me he wouldn't be surprised if Lambert's glowering demeanour around the place was actually beginning to annoy some of the players – so a new start would in that sense be welcome. Feel a bit worried for Simon Lappin, however…