Copy: Sports Illustrated, March 2012
>> Such are the vagaries of publishing deadlines that writing about Manchester City's chances of winning the Premier League title in February was always likely to have an element of risk attached to it. Still, this week I was pretty pleased that the first line – "on 28 April, Manchester City play rivals United in what could be the fixture that decides the fate of the 2011/12 English Premier League" – still rang true. Although I still think City have a lot to do.
Anyway, the point of this, and the story, isn't to boast about my powers of football prediction, and more to highlight that the speculation about Mancini's future over the spring has been well wide of the mark. It took Sheikh Mansour to say that everyone was right behind him last week to douse the rumours down, but it was pretty apparent from the day I spent with Patrick Vieira, Brian Marwood et al that – surprisingly for a football operation owned by multimillionaires – they're in it for the long game.
As Marwood said: "Everyone gets emotional about match day, understandably. But if you get drawn into continually reacting instantly after a game that hasn't gone your way, you lose track of what you're trying to do long term. I'm not saying for one moment that results and success aren't important. But we're very fortunate to have owners with a broader vision than getting carried away by one specific result."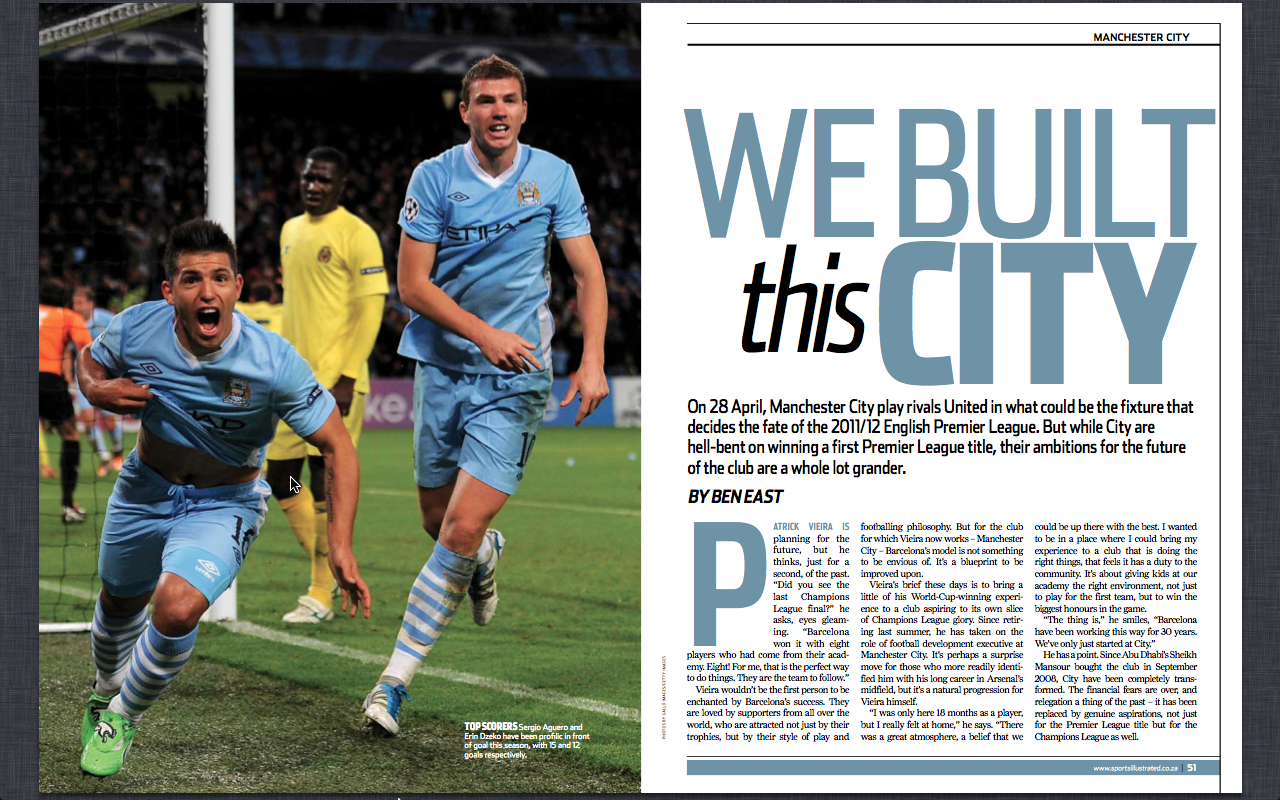 If you want to read the whole story click for the pdf here: Manchester_City